Weather in Vietnam can vary wildly from region to region, from snow in the north to over 100-degree temps in the south. Generally, there are two monsoon seasons, between October and March in the northeast and between April and October everywhere but the mountains. Most Vietnam travel guides recommend visiting in April, May or October, or November to February if you will just be in the south....

​In Vietnam tradition there lies a wide range of colorful festivals and events, with the aim of as simple as entertaining the community or as meaningful as expressing respect to country's builders and heroes as well as commemorating remarkable events. The festivals and events listed below may take place on a nation scale or belong to specific regions. There are two main types of activities conducted in Vietnam's festivals: ceremonial rites and entertaining activities.....
MONEY & COST
Vietnam's currency is dong issued by State Bank of Vietnam. Abbreviated form: "VND" before the amount or "d" after the amount.
Small denominations include VND 200; 500; 1000; 2000; 5000 in both coin and paper notes though coin is more popular. Bigger denominations include VND 10,000; 20,000; 50,000; 100,000; 200,000; 500,000 in both polymer and normal paper notes....
​
BUDGET TRAVEL GUIDE
Vietnam is one of the most popular inexpensive place to travel in the world. Besides the luxury vacation, you will be surprised with how inexpensive Vietnam can be despite the generally high quality of goods and services. The reality show that the best way to travel frugally is to know how and where to fine the bargains also with a careful planning before you go....

Vietnam's days as a pariah state, cut off from the rest of the world are long gone. Today the country boasts numerous land crossings with all of its neighbours and international flight connections to Australia, Cambodia, China, France, Germany, Hong Kong, Laos, Malaysia, Russia, Singapore, South Korea, Taiwan, Thailand and the USA (among others). You can also enter by boat from Cambodia and by train from China....
ELECTRICITY

Electricity in Vietnam is 220 Volts, alternating at 50 cycles per second. If you travel to Vietnam with a device that does not accept 220 Volts at 50 Hertz, you will need a voltage converter....
PHONE CALL
If you are calling Vietnam from abroad, dial 00-84-area code-local number. e.g. To call Ha Noi from abroad, you would dial 00-84-4-xxx-xxxx. To call the smaller city of Bac Ninh, you would dial 00-84-241-xxx-xxxx.
For calls within Vietnam, remember to include a 0 before the area code, followed by the local number. e.g. For a call from Ha Noi to Ho Chi Minh, dial 08-xxx-xxxx. I you are making a call within the same area code, simply dial the 7-digit local number....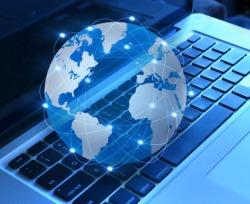 INTERNET ACCESS
These days you can find Internet access almost all over Vietnam. At times you'll have wi-fi from your hotel room, or access to an Internet lounge in your hotel, otherwise you will be able to find an Internet café in most larger cities. Keep in mind that the connection may be a little slower than you're accustomed to back home....